European Running Clinic
Those first steps on a sport prosthesis, the goal of running a new personal best or simply racing with the kids – everyone has their own reasons for participating in an Ottobock Running Clinic.
Everyone can run – give it a try
You can be there at the European Running Clinic: use the contact form to register with us by 1 July 2018 and apply to participate in the European Running Clinic.
Running event at the venue of the European Championships
Ottobock is hosting its first European Running Clinic from 21 to 24 August during the European Para Athletics Championships Berlin 2018. Under the instruction of Heinrich Popow (link ambassador website) , transfemoral amputees ranging from beginners to advanced runners have the opportunity to practise running on a running blade and train at the venue of the European Para Athletics Championships Berlin 2018.
One participant from each of ten European countries will be selected for the Running Clinic and invited to Berlin. Ottobock is organising the running event, and participants are selected at Ottobock's discretion.
Ottobock expertise for Running Clinic participants
The Ottobock "3S80" sport knee joint (link product page) can be tested free of charge together with the "Runner" (link product page) or "Sprinter" running blade (link product page) at the clinic. O&P professionals who have also fitted athletes at the Paralympic Games will adjust the prostheses and provide the participants with on-site support together with Heinrich Popow.
---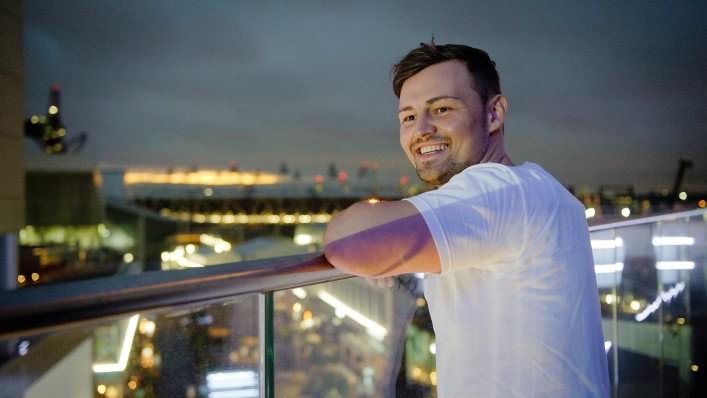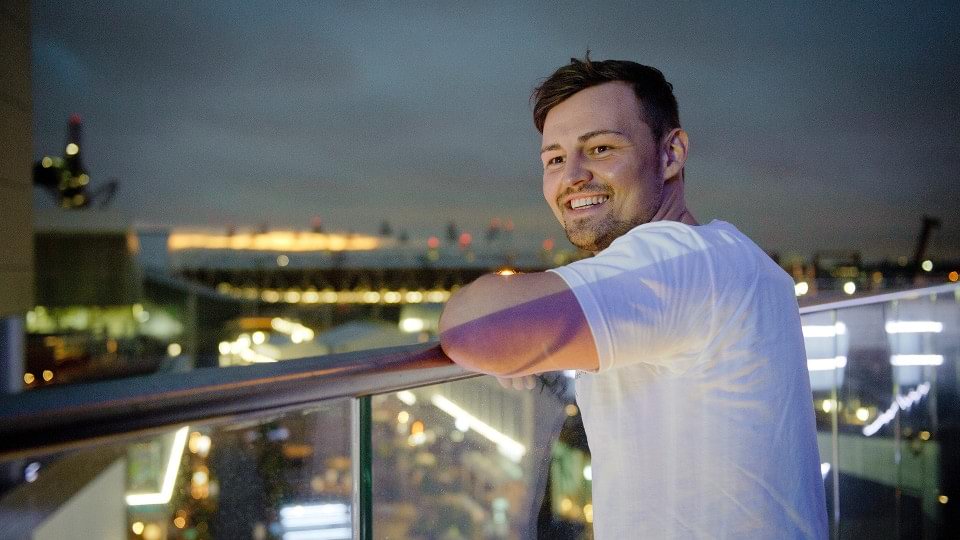 Running Clinic trainer Heinrich Popow
"I became the person I am today because of the people who helped me in my life. That's why I want to support other amputees and help them gain more self-confidence."
---
An insight into the Running Clinics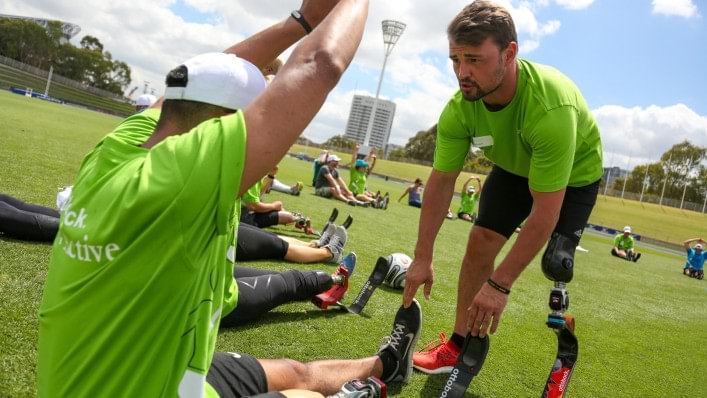 Heinrich Popow assisting the participants during a warm-up.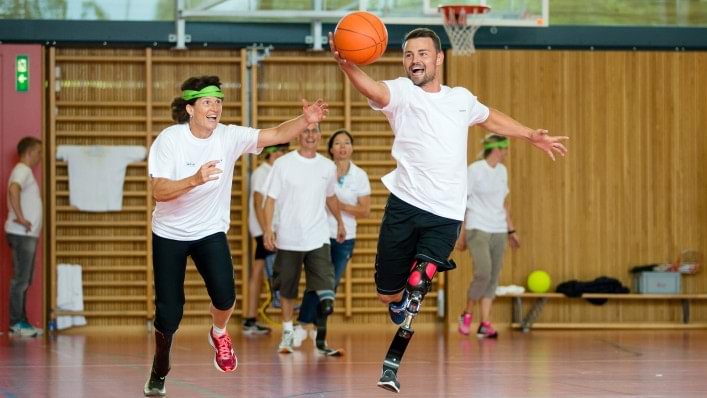 Fun comes first for everyone.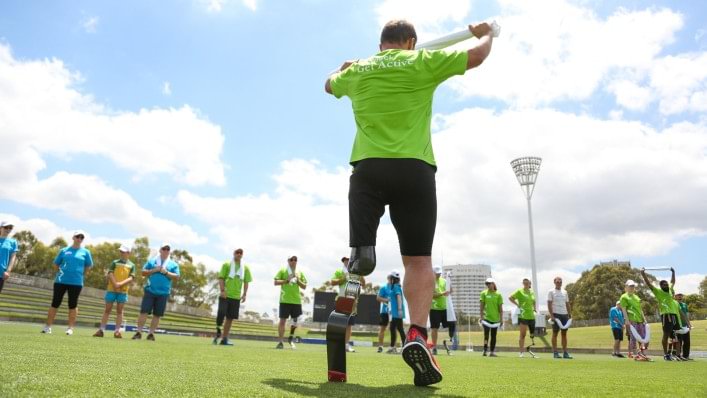 Heinrich Popow instructs the participants in running, one step at a time.