The Aqualine waterproof orthosis system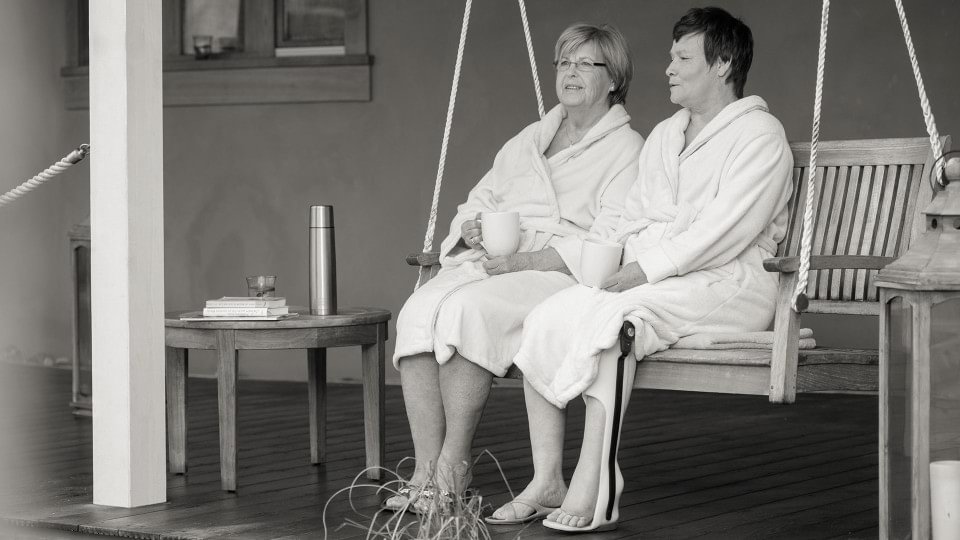 ---
For mobility within wet environments
---
The benefits at a glance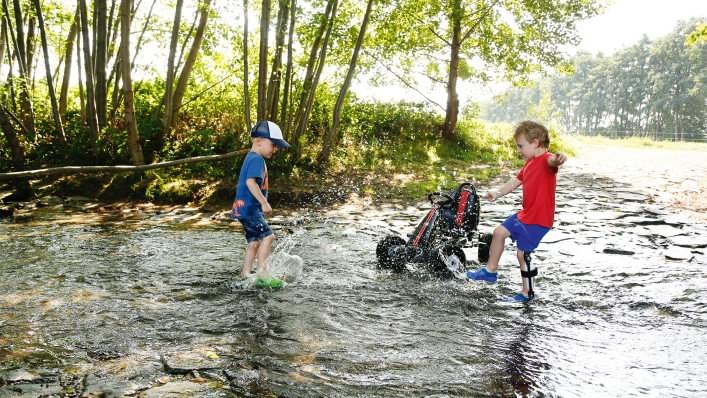 Waterproof and durable
Not only the joints but all components of the Aqualine orthosis system are waterproof. Chlorine, salt, fresh water and soap impair neither the functionality nor the appearance of the orthosis. Ottobock has achieved this by reinforcing a thoroughly tested high-performance plastic material with carbon fibres. The bathing orthosis is very sturdy yet lightweight thanks to this novel composite material, which was used here for the first time. With the Aqualine, you can move about safely in wet areas.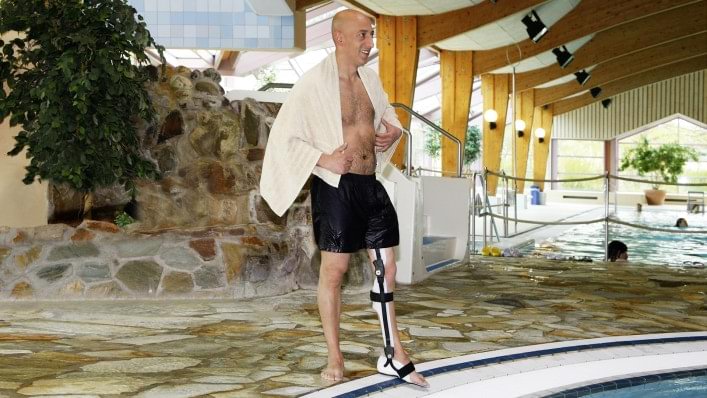 Hygienic
The Aqualine orthosis system is ideal for use in wet areas. You can simply remove the loop strap for drying after use. In order to prevent skin irritation, skin contact with the orthosis is minimised. We recommend that your O&P professional uses antibacterial materials for the fabrication of the orthosis. This improves the excellent hygienic characteristics of the Aqualine even further.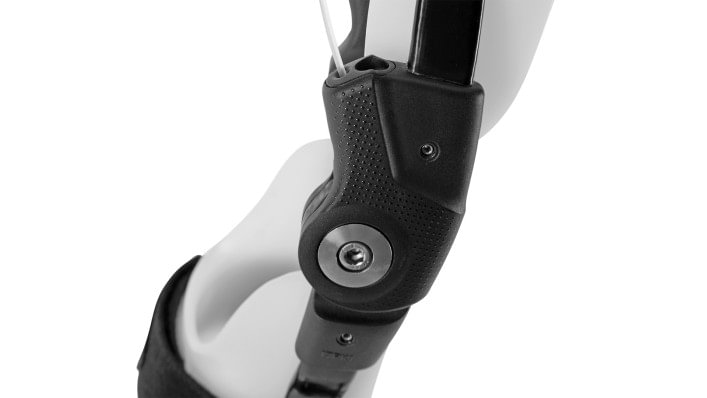 Safety comes first
The modern locking system of the Aqualine knee joint provides you with the required safety. The lock can be easily operated when you sit down by using a pull-release cable to unlock it. The lock in the joint clicks into place automatically when standing up, without the risk of trapping clothes. Since the risk of slipping is especially high on wet floors, we recommend the use of a full-surface anti-slip sole. You can of course wear a bathing shoe as an alternative as well.
Downloads
Please choose an appropiate format:
---
Related systems
---