Ankle-foot orthosis joint – Nexgear Tango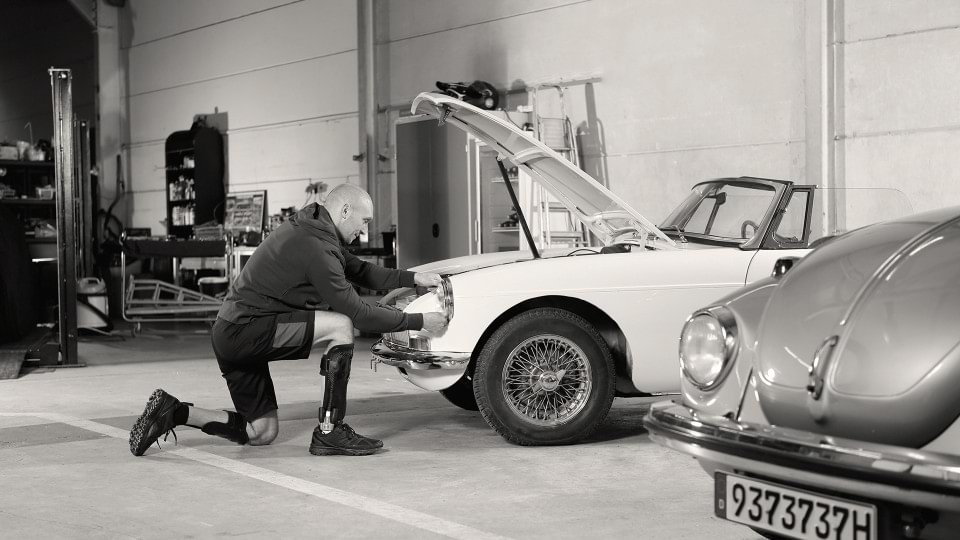 ---
Benefits at a glance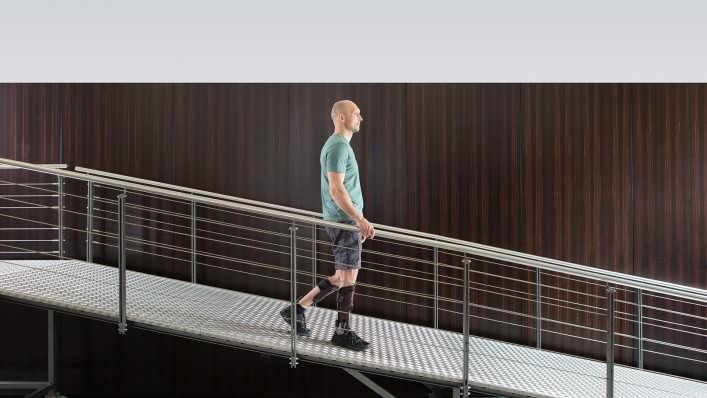 Individual adaptation possible at any time
The function and design of the ankle joint can be adapted at any time with its three exchangeable modules. This means you can use the joint throughout the entire rehabilitation process, even as your needs change.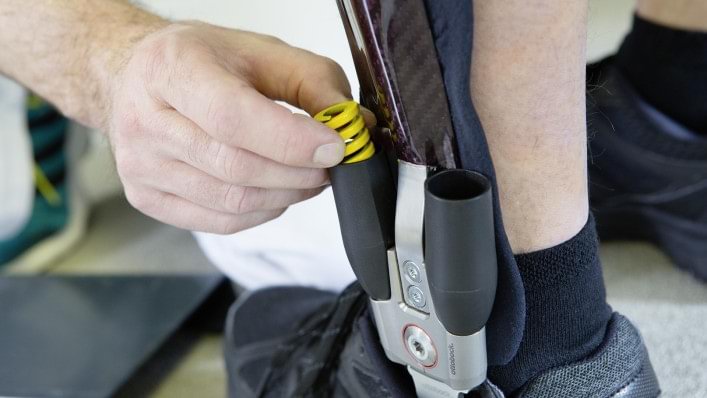 Quick selection of the right module
The Tango Fit Kit makes it quick and simple to select the module and springs. During the fitting process, the O&P professional can test all three modules and springs on the user in order to find the proper setting and alignment.
Separate static and dynamic alignment
First the static alignment is adjusted. Then the dynamic adjustment (spring pretension) of the reaction springs is set. The static alignment therefore has no influence on the dynamic setting.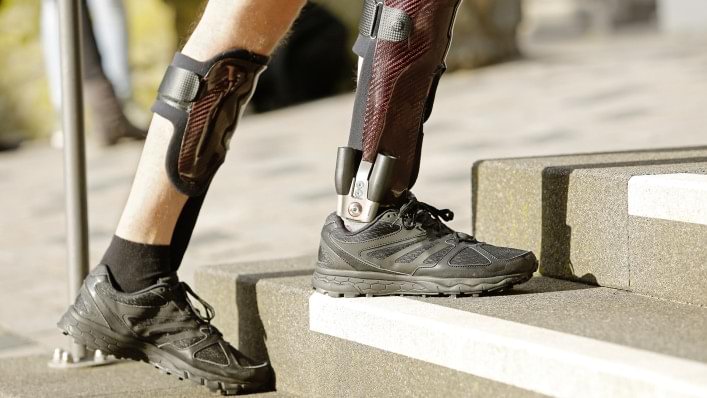 Lightweight titanium construction
The titanium version reduces the weight of the orthosis, making it pleasant to wear.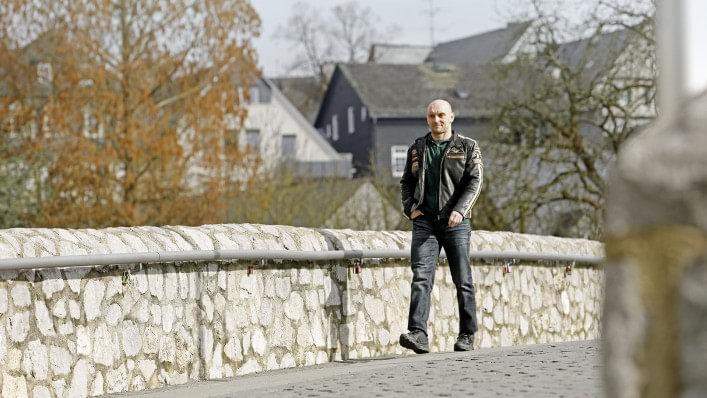 Walk more smoothly with the Tango
The reaction module allows you to walk more smoothly and efficiently. The individually required energy return can be optimised thanks to the various springs. Your O&P professional chooses the corresponding spring for you.
Indications
Partial or total paralysis of the leg muscles, mainly in case of neurological diseases such as:
Incomplete spinal cord injury (ISC)
Traumatic brain injury
Infantile cerebral palsy
Stroke
Indications must be determined by the physician.
---