Stance control knee brace: FreeWalk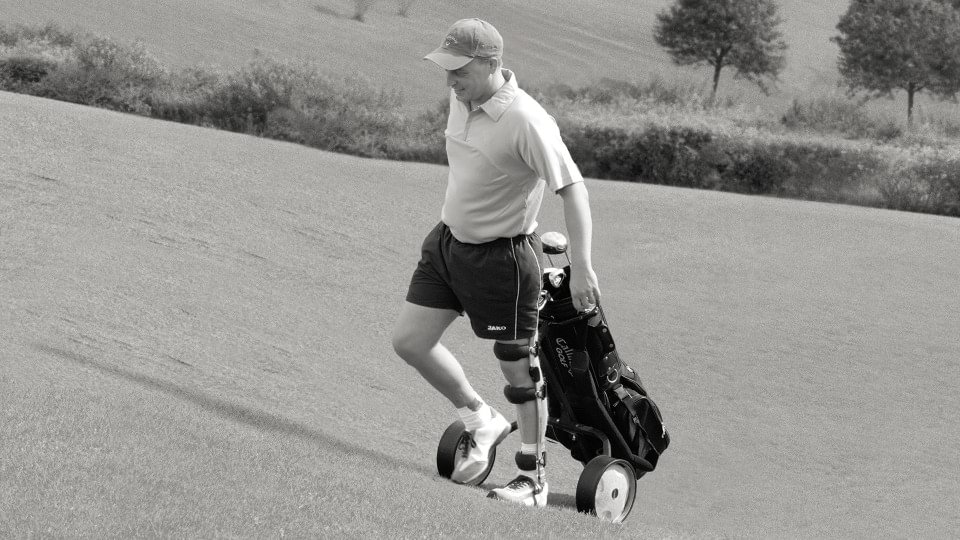 An intelligent orthosis
---
What you need to know
Benefits for you
Imagine walking with a straight leg, unable to bend the knee because of a brace – or maybe that experience is all too real for you? For people with isolated quadricep weakness, polio, post-polio, multiple sclerosis, unilateral paralysis, incomplete spinal cord injury and some traumas, walking can be a challenge.
With today's stance control orthoses, there are new options to explore with your orthotist. The FreeWalk is a light-weight alternative to a traditional brace. It switches between a locked and an unlocked knee joint at the appropriate time to keep you stable. In addition, a more natural motion makes it easy to add a few steps to your day without adding fatigue.
The best way to find out more about the Free Walk is to talk to your orthotist. If it may improve your walking ability, your orthotist can work with their Ottobock Sales Representative and set up the opportunity for you to "test walk" a FreeWalk, so you can get a better sense of the difference it could make for you.
Technical info
Walking is a complex motion, and selecting the best brace for you will require some time with your orthotist. Be sure to bring along the downloaded brochure to help clarify the clinical indications and other details to see they relate to your unique case.
For people up to 18 stone 13lbs / 120 kilograms
Please review the detailed motion specifications with your orthotist to determine if you are a suitable candidate for the FreeWalk stance control system.
Downloads
FAQs
Take a look at our Frequently Asked Questions for more information.
Like all sophisticated medical devices, it is important to work closely with your clinician. Ask what is right for you, and be prepared to spend time learning to use the product to its fullest.
Not finding what you are looking for? Please contact us!
---
Related systems
---