Redefining the path to rehabilitation
Getting your life back after stroke
Every five minutes, someone in the UK has a stroke. While most people affected are over 65 anyone can have a stroke – at any age. After a stroke, survivors can be left with long-term problems that can affect all aspects of their life. Treatment depends on the type of stroke you have, including which part of the brain was affected and what caused it.
The process of rehabilitation will be specific to you, and will depend on your symptoms and how severe they are. A team of specialists are available to help, including physiotherapists, psychologists, occupational therapists, speech therapists and specialist nurses and doctors.
Help and support is also available from the charities such as The Stroke Association, where you can download this factsheet on the physical effects of stroke and as well as accessing a wealth of other information. Different Strokes is a charity that specialises in supporting younger stroke survivors.
---
Complete suite of stroke solutions
Designed to work together.
Ottobock's full upper extremities solutions provide support for the shoulder, elbow, wrist, hand, and fingers to promote rehabilitation post-stroke. Wearing the Omo Neurexa Plus and the Manu Neurexa Plus together better repositions the shoulder to work against spasticity, and adding the Palmar Splint provides additional support for the hand and fingers. The WalkOn AFOs improve stability, allowing a more symmetrical gait and the L300 Go FES (Functional Electrical Stimulation) system lifts the foot when patients experience drop foot. Together, Ottobock's combined solutions increase functionality for patients, resulting in better care and improved patient outcomes.
---
Improved mobility. Made easier.
The L300 Go FES (Functional Electrical Stimulation) system promotes muscle rehabilitation, stabilises the knee and activates the nerves, lifting the foot. The cuff is applied to the lower leg and improves a patient's gait pattern, making it smoother and safer to walk after a stroke.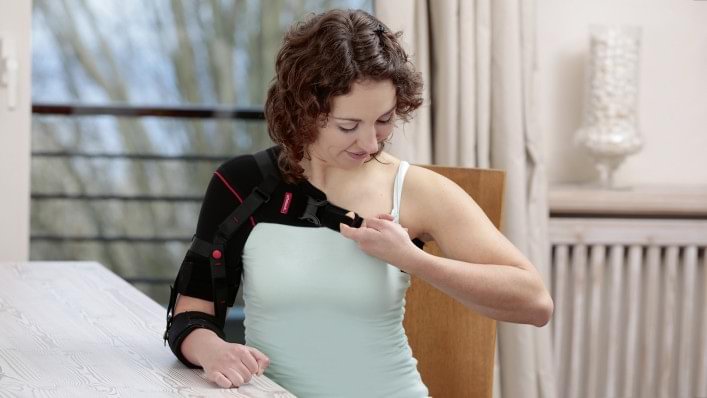 Promote movement. Create independence.
The Omo Neurexa plus shoulder orthosis facilitates active rehabilitation for patients with shoulder pain and dislocation after stroke or injury to the central or peripheral nervous system. Coloured snap fasteners allow patients to easily put on and take off the orthosis themselves with one hand.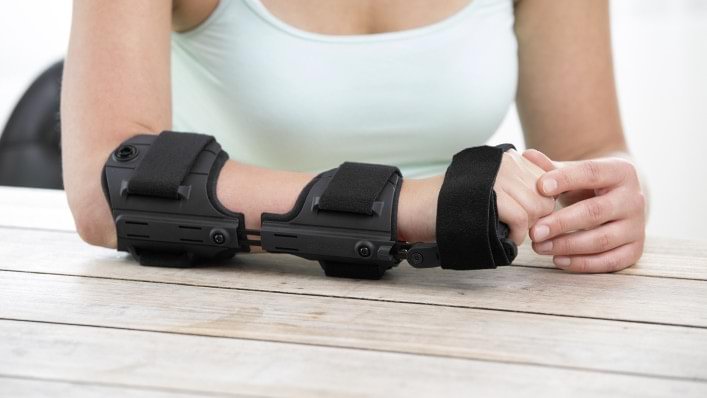 Regain stability. Create independence.
The Manu Neurexa plus wrist orthosis sets a new standard for patients who need more support or control over their wrist, hand, and fingers. By stabilizing and supporting the wrist and hand in a natural, neutral position, the Manu Neurexa plus encourages improved mobility through active rehabilitation.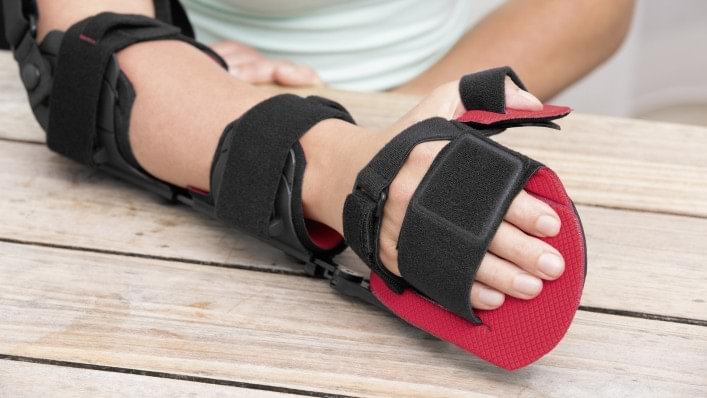 Support recovery. Create independence.
The Palmar Splint is an adaptable hand support that provides additional assistance for the hand and fingers, especially during therapy or as a night positioning orthosis. The tool-free click system easily connects to the Manu Neurexa plus wrist orthosis. The adaptable splint can be customised to each individual patient, and universal sizing cuts down on inventory and overall costs.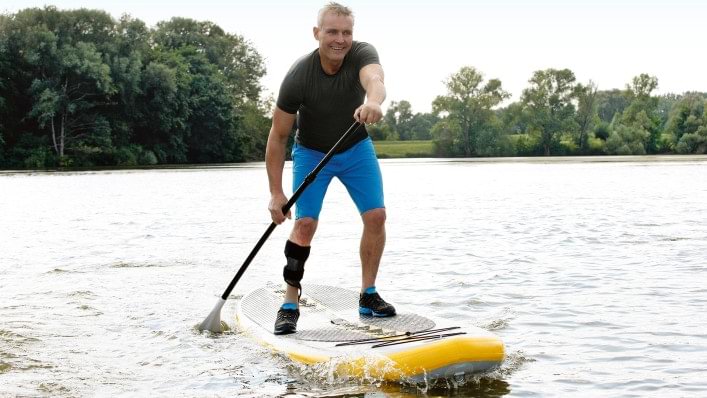 Our WalkOn family of AFOs improves stability for patients with drop foot, allowing a more natural walk. Utilising a dynamic design and carbon fibre construction, all WalkOn AFOs are lightweight, low-profile, and durable.