Danny Cipriani's Genu Arexa story
England Rugby player Danny Cipriani gets back in the game thanks to the Genu Arexa knee brace.
Danny Cipriani, England rugby player and fly half for Sale Sharks, recovered from an injury that included ligament damage aided by the Genu Arexa knee brace. The brace allowed him to regain mobility sooner by providing greater stability and as a result, Danny trusted his joint sooner, which was critical for an early recovery and a return to everyday activities.
"Wearing the Ottobock Genu Arexa knee brace enabled me to carry on as normal whilst undergoing my physiotherapy", said Danny. "My knee brace allowed me to get up and about soon after my accident and has really offered me the stability and confidence to go about my daily activities in comfort as I recover. Everyone helping during my rehab has been great and I'm looking forward to getting back out on the pitch soon."
Tom O'Malley, Lead Physiotherapist at Sale Sharks Rugby Club added, "The Genu Arexa knee brace was instrumental in Danny Cipriani's recovery. It provides guidance and stabilisation for the knee at all levels and protects against hyperextension. 40 per cent of knee injuries involve ligament damage so the Genu Arexa is a great choice for people who have suffered this type of trauma and who are keen to get back out playing sports like Danny."
The international award-winning Genu Arexa knee brace from Ottobock enables strong support in the healing process in either postoperative or conservative treatment. The brace adapts to the knee with help from intelligent padding and auto-adaptive plastic shells to offer comfort to the wearer whilst protecting the knee, providing optimal stabilisation. It also offers a practical Click-2-Go system which allows the wearer to set the range of motion without the use of tools. Knee stabilisation after injury ensures a safe return to sport and everyday activities along with a feeling of confidence.
---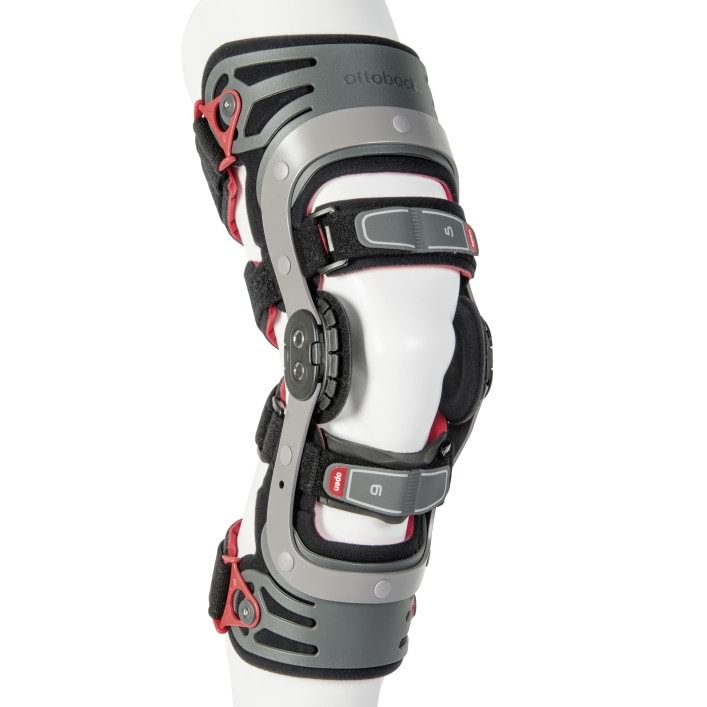 The 50K13 Genu Arexa knee orthosis is intended for treatment and rehabilitation following meniscus and knee ligament injuries. It stabilises the knee and allows the movement of the knee joint to be limited.
In terms of handling, the Genu Arexa sets new standards: The orthosis adapts to the individual contours of the leg when the straps are tightened. An optimum fit results in a high level of wearer comfort and supports rehabilitative success. Thanks to its low weight and skin-friendly materials, the Genu Arexa can also be worn for extended periods of time. With its slim design, the orthosis is barely noticeable underneath clothing and does not restrict the range of motion more than necessary. Intelligent padding solutions ensure optimum pressure distribution and protect sensitive parts of the knee against excessive strain.
For more information please click below.