Dave's story - L300 GO
Archer Dave Is Ready To Roam With L300 Go
Paralympic archer Dave Phillips has the freedom to roam thanks to an innovative stimulation system which allows him to walk normally.
Dave, 52, of Cwmbran, South Wales, has been wearing the L300 Go system on his leg since becoming an Ottobock ambassador following the Rio 2016 Paralympic Games.
The system, which the user wears around the thigh and the top of the calf, stimulates the muscles to lift the foot while walking. This in turn makes walking smoother and ultimately safer.
Dave, who was diagnosed with multiple sclerosis in 1996, says the L300 Go has made huge improvements to his everyday life.
He said: "Once it was set up for my needs it was so easy to use. I just get up and go, and I don't have to worry about my foot catching something as I walk. Before, I had to think about where I was going because I wasn't confident in my walking but now I feel free to explore again, and I can enjoy more quality time with my family.
"The L300 Go is so much better than my previous system. It's more hi-tech and it gives much better stimulation to my leg. It's just so nice to walk with confidence.
"It's important for me to stay active, so choosing to use the L300 Go for help walking rather than opt for my mobility scooter or wheelchair helps me achieve that. It has an exercise mode, which can be used when I'm relaxing in a chair or while I am lying in bed, so I use this function daily to help my muscles stay strong."
Dave, who has been shooting recurve for Great Britain since 2014 and who represented Team GB at the Rio Paralympics, is still active on the competitive circuit and most recently has qualified to represent Great Britain again at the European Championships in Prague next month.
He said: "The archery is going very well, I won a competition in Cheltenham recently which felt good — almost all competitions in the UK are for able-bodied competitors so it's especially satisfying to win!"
Outside of archery, Dave and his wife are support workers for the region's Shared Lives scheme and are currently caring for a woman with autism. They are also active volunteers for the MS Society Cymru, helping young people with the condition be more active, supporting and guiding the families of those affected, and also helping organise Boccia competitions for members.
He said: "It's important for us to help those with MS, to inspire them that there is a life ahead and there is hope, and also to help the families of those with MS — it's not just the person with MS who needs support, it affects everyone involved in many ways."
---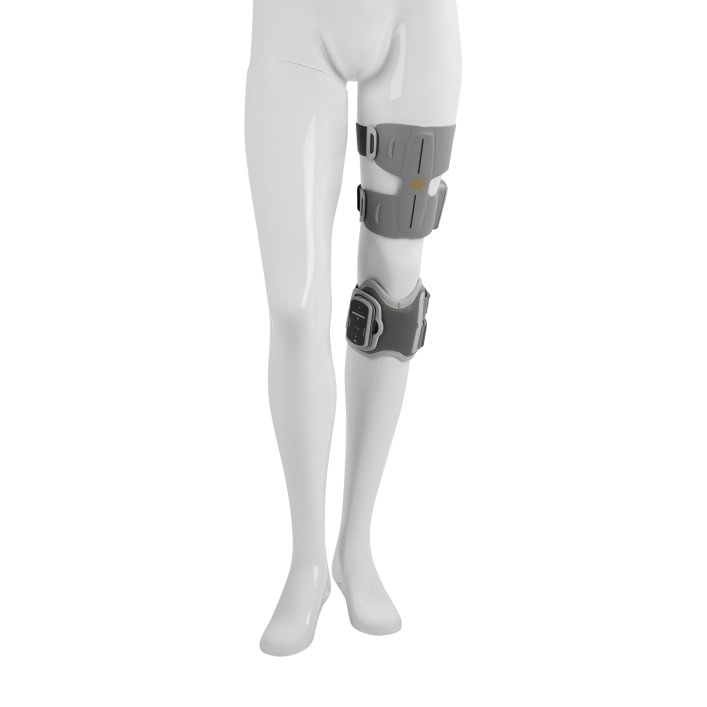 The L300 Go system lifts your foot as you walk. This improves your gait pattern, making it smoother and safer. In addition to being applied in case of drop foot, the system can also be used for knee instability and promotes muscle rehabilitation.
For users with diseases of the central nervous system, such as multiple sclerosis or infantile cerebral palsy, or who have had a stroke, the L300 Go stimulates the affected nerves and the muscles that they control. The system can therefore initiate dorsiflexion as well as knee flexion/extension. Three versions are available depending on your needs.