Paediatric Hand Supports
---
---
Manu Junior
Supports and stabilises the wrist
Flexible hook-and-loop closures make it easy to put on and take off
High-quality craftsmanship and comfortable fit
Used for bone deformities, joint disorders or strained tendons, among other indications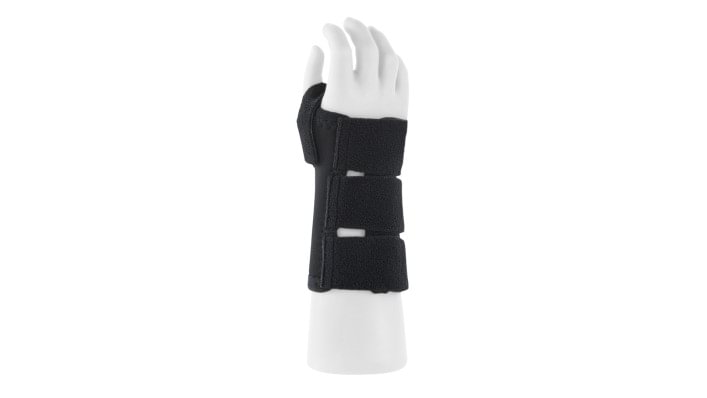 Manu Junior Pollex
Supports and stabilises the wrist and thumb
Flexible hook-and-loop closures make it easy to put on and take off
High-quality craftsmanship and comfortable fit
Used for rheumatism, injured or strained ligaments, fractures and nerve disorders, among other indications
---
Benefits at a glance
Enhanced safety for small hands
Ottobock hand supports for children provide optimal support for small hands and thumb joints. They prevent improper movements and provide reliable stability. This provides a sense of security and increases the child's confidence in their own movements.
Very comfortable to wear
The materials used in the Ottobock children's hand supports regulate the temperature and reduce perspiration. This makes them comfortable to wear, even for extended periods. The lightweight, sporty design ensures a good fit.
Easy handling
Ottobock hand supports for children are particularly easy to handle. Even smaller children can easily slip them on and off thanks to the flexible hook-and-loop closures.
---