Wrist and Thumb Orthoses
---
---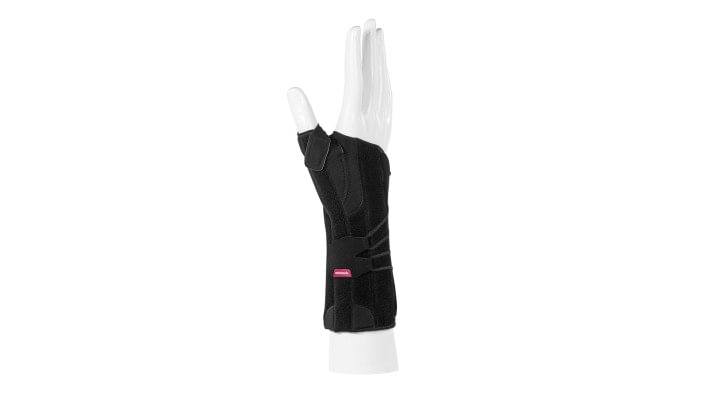 Manu Arexa Pollex
Supports and stabilises with anatomically pre-shaped splints and a coil spring for the thumb
Can be put on with one hand thanks to the Pull-2-Go closure
Used for bone fractures, torn ligaments and joint disorders, among other indications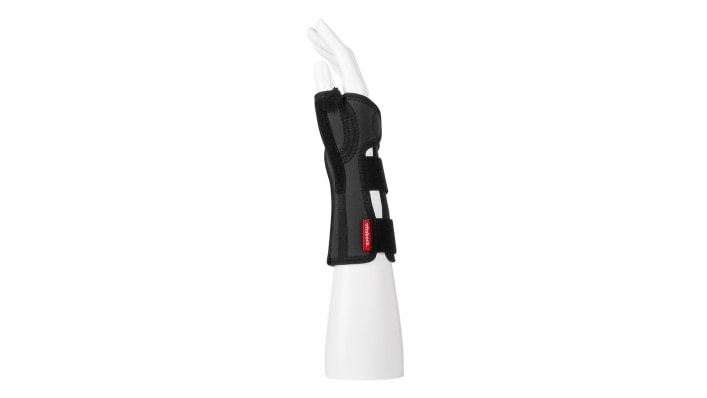 Manu 3D Pollex
Supports and stabilises with anatomically pre-shaped splints and a coil spring for the thumb
Can even be worn on swollen wrists without pain thanks to flexible hook-and-loop closures
Also available in grey
Used for paralysis, tendon irritation or joint disorders, among other indications
---
Benefits at a glance
Confidence in your own movements
If you have had hand surgery or are affected by pain in your hand, Ottobock orthoses help relieve pain and regulate motor function in the hand, thereby preventing improper movements. They give you confidence when moving and placing strain on your hand – without restricting you.
Comfortable to wear
All Ottobock hand orthoses are crafted with care and fit comfortably. The material reduces perspiration and counteracts the build-up of heat. This means you can easily wear your orthosis even for extended periods of time.
Easy to use
Your orthosis is easy to put on and take off – just slip it on like a glove. The hook-and-loop closures and Pull-2-Go system allow the hand orthosis to be adapted to your needs quickly and individually.
---