Triton side flex prosthetic foot
---
---
Benefits at a glance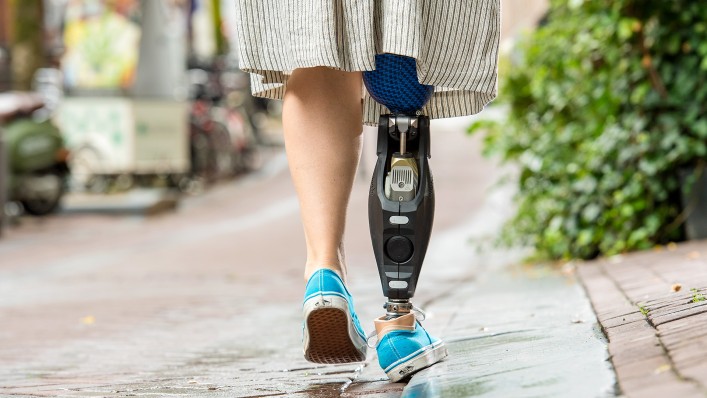 Adapts effortlessly to slopes
There was a time when Marije would have taken detours. Thanks to her Triton side flex, the sloping pavements, slanted curbs and other inclines in the city no longer pose a problem for her.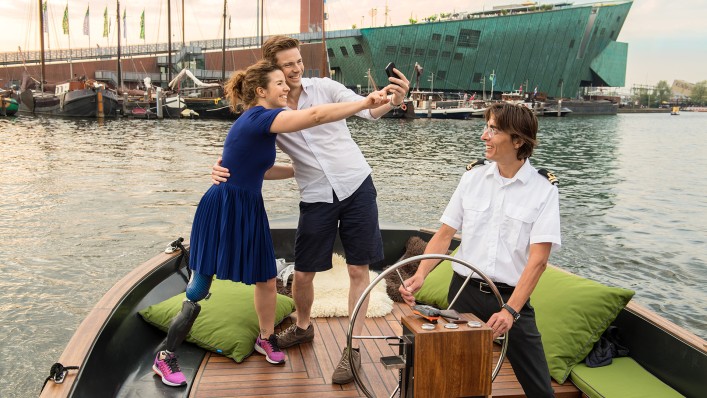 Standing safely on unsteady surfaces
Marije's prosthetic foot gives her secure, worry-free footing – even on unsteady surfaces such as a boat tour.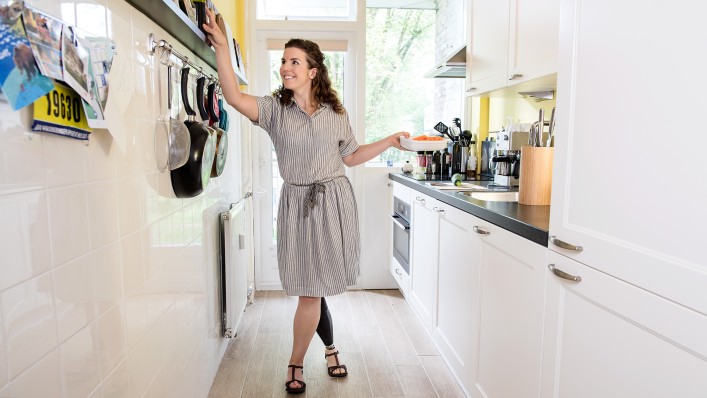 Moving in confined spaces
A quick movement between the sink and fridge, a small step to the side towards the cutlery drawer. Thanks to her Triton side flex, Marije can prepare a meal in a hurry when she has to – before her next shift at the hospital.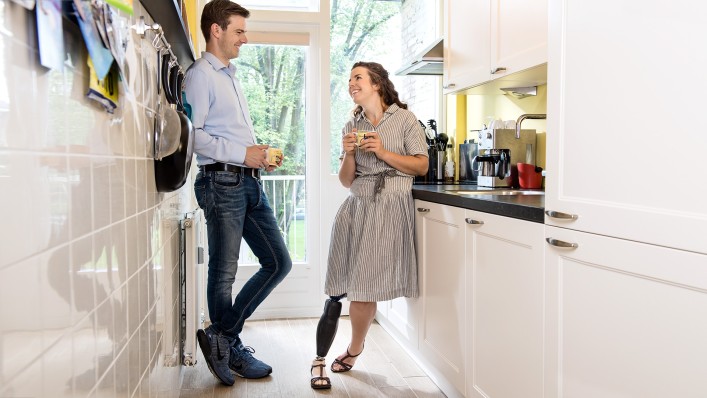 Relaxed leaning and standing
With her previous prosthetic foot, Marije used to find it very uncomfortable to simply lean sideways against a wall or door frame while chatting with friends. But the side-to-side flexibility of her Triton side flex lets her stand in a relaxed position, even during longer conversations.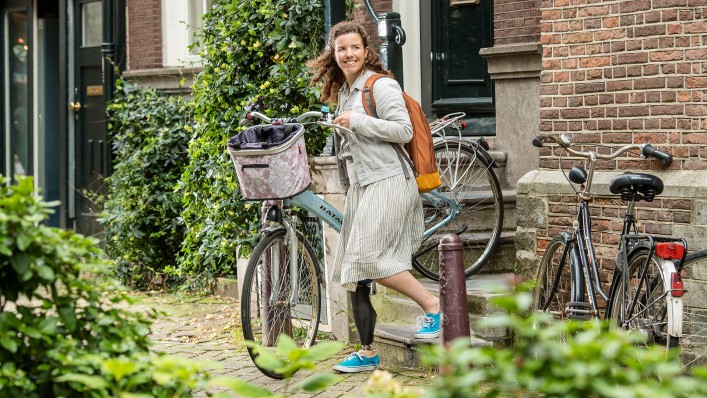 Safe and comfortable movement
Thanks to her Triton side flex, everyday activities like quickly moving her bicycle down the steps from the hallway or carrying the weekly shopping up to the flat aren't a challenge for Marije.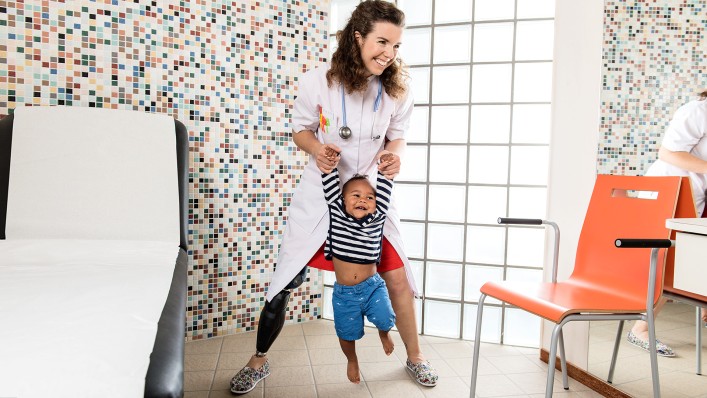 Standing with legs apart: safe and comfortable
As a Paediatrician, Marije is always concerned about the well-being of her small patients. Her Triton side flex gives her stability she can count on when lifting and carrying the little ones.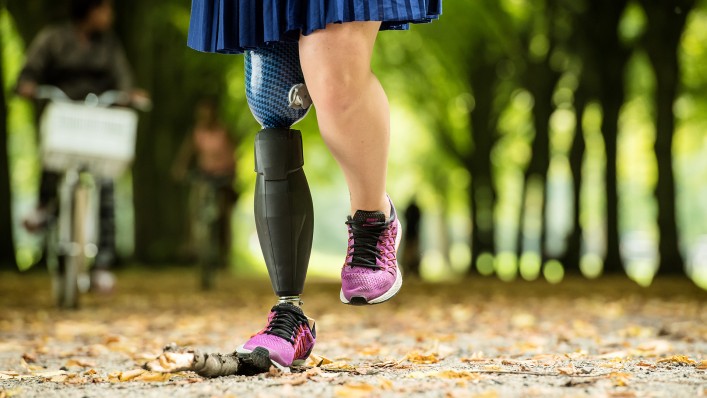 Walking on uneven ground and obstacles
Thanks to her Triton side flex, which easily compensates for side-to-side unevenness and small obstacles, Marije is now able to dedicate her full attention to her surroundings and the people around her when she takes walks outside.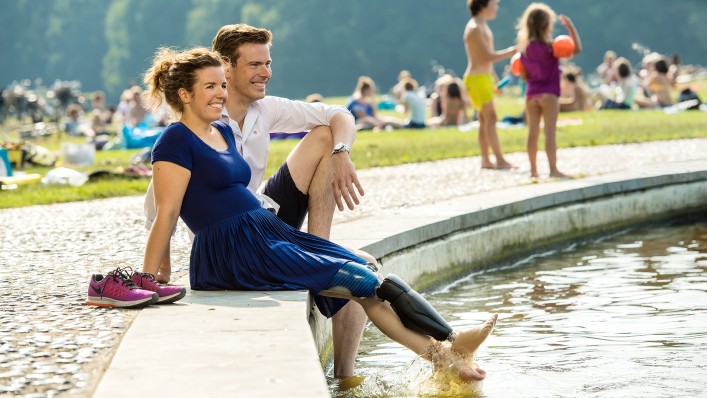 Afraid of water? Not with the Triton side flex!
Marije is glad that she can spend time in and on the water when the weather is hot. The Triton side flex is resistant to fresh, salt and chlorinated water.
Downloads
Triton side flex
With the Triton side flex, we have developed a prosthetic foot that provides extraordinary side-to-side flexibility. Learn more by downloading our brochure.
---
Recommended prosthetic components
---
Similar products