Product benefits at a glance – get to know the difference
Every person is different. Depending on your work, family life, recreation preferences or sporting ambitions you need a prosthesis that can keep up with your daily needs and unique lifestyle. It is these individual preferences that form the basis for the development of our knee joints. Whilst some microprocessor knees may look similar, it is the unique functions inside Ottobock knee joints that differentiate them from other knees. It is important to understand these functions when selecting the best knee joint for yourself. Take a look beyond promotional marketing material, explore some of these functions below and understand how they make everyday life easier.
---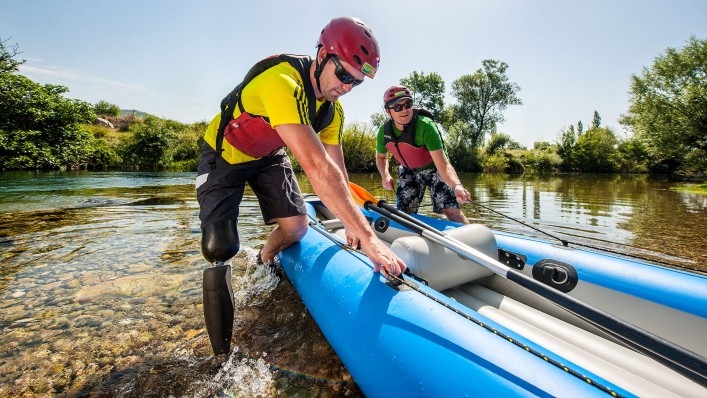 IP rating
Weatherproof? Waterproof? The IP rating tells you which outdoor and water activities you can enjoy with your prosthesis.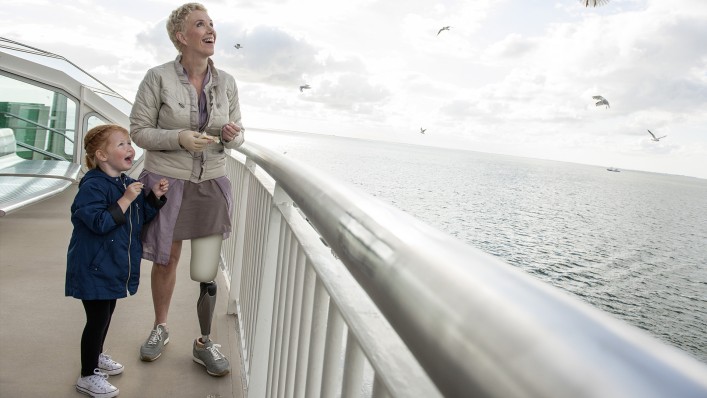 Intuitive Stance
Do you avoid standing on your prosthesis for extended periods because it's challenging or maybe even causes pain? If so, now may be the time to test a knee joint with Intuitive Stance, which relieves strain on your body.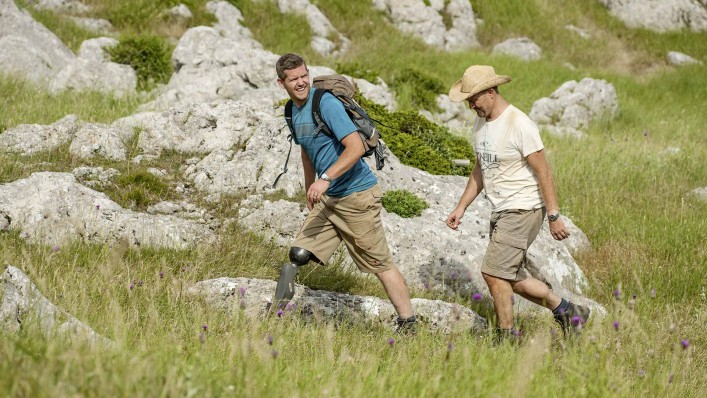 Stumble Recovery
Thanks to our innovative, unique Stumble Recovery, you can reduce your risk of falling by up to 64%. Plus, it lets you focus on your loved ones and your surroundings again, rather than on your next step.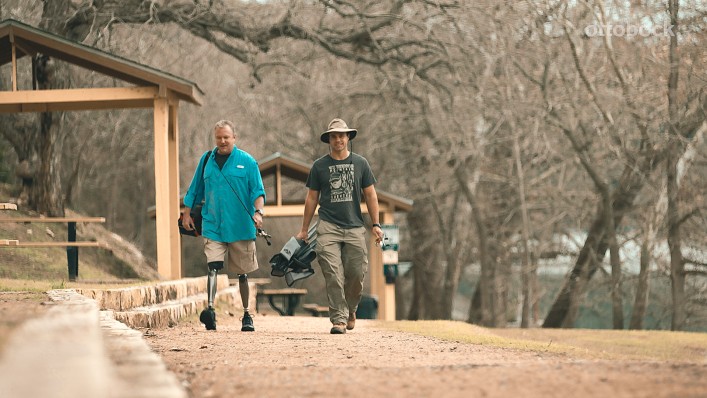 Have you had a bilateral transfemoral amputation?
Then our electronically controlled knee joints could soon enhance your everyday life. Learn about our joints' unique functions, which also benefit users with a bilateral amputation.
Optimised Physiological Gait
Prefer to show off your expertise, rather than your prosthesis? Then an electronic knee joint with OPG technology could change your life, too.
Happy Birthday C-Leg
Over 70,000 users have been fitted with a C-Leg knee prosthesis since 1997 - making it the best-selling mechatronic knee prosthesis to date.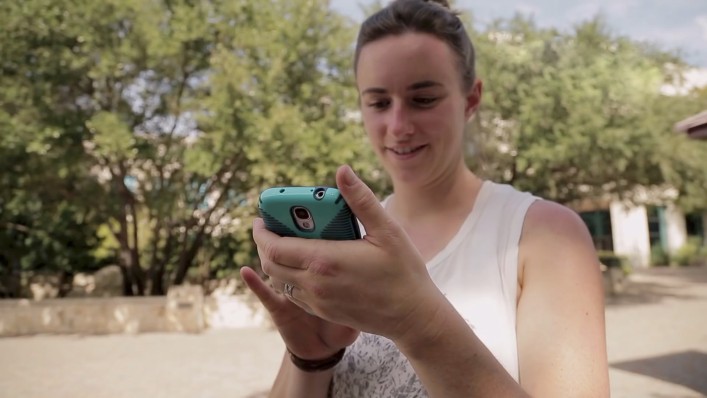 MyModes
People who wear a C-Leg 4 or Genium knee joint benefit from the unique option of using additional settings called MyModes, which supplement the tailored basic settings. You can use the MyModes to make your joint's functions even more individual and adapt them to your very own daily routine.
---