Graham's Genium X3 story
Graham Smith's new Genium X3 bionic leg allows him to get back on his bike… and much, much more.
Graham Smith has spent over 10% of his life in hospital. He lost his leg in 2003 following a tragic motorbike accident and six weeks after he left hospital, he got straight back on his bike. "You should never let fear get in the way of doing anything that you want", explains Graham, who despite everything, still loves bikes. "Don't ever let the risk of what might happen to you stop you from doing it. When the worst does happen, you learn to get up, keep going and carry on."
Over the last eleven years living as an amputee, Graham has let nothing stop him doing what he loves and is an inspiration to anyone living with limb loss.
"When I was four years old I saw a laser show in Brighton Pavillion and since then, all I ever wanted to do was be involved with lights" said Graham Smith. At 13 he started working in his local theatre and has gone on to become one of the world's most renowned lighting engineers, touring the world and working for some of the world's leading musicians. "I'm an expensive light switch", he jokes, "but it's all I've ever known – I've been doing it since I left school and it's what I love doing".
Graham also runs a property development company when he's not touring. "I try to do as much of the work myself, fitting kitchens, fitting electrics and knocking down walls, I have the freedom to do that with my prosthesis – nothing stops me".
Graham wears an Ottobock Genium X3, fitted by ProActive Prosthetics - who has worked with Graham for over 11 years. The Genium X3 is the world's most technologically advanced microprocessor knee, offering above-knee amputees the most natural gait possible. It is waterproof, offers new modes never before available and is virtually impenetrable by dust or dirt. The Genium X3 offers more physical capabilities than any other prosthetic leg including running, walking backwards and stepping over obstacles in a natural way. It intuitively performs all of the actions we take for granted, such as climbing stairs step-over-step, locking when we stand still and even sitting comfortably with a crossed leg.
"I went with the Genium X3 because when I'm touring, I need a leg I can trust," explains Graham. I'm always perched on the top of scaffolding, at risk of being thrown into a swimming pool by an excited festival goer and I work outdoors – so I need a leg with good battery life that fits into my varied lifestyle. I didn't want my life to be constrained by my leg."
Graham is also part of the UK's first disabled paintballing team. "We play at an international level", he explains. "You need to be agile, mobile and able to take the knocks and get back up – but as an amputee, we're used to that" he laughs. "You get hurt, you fall over but part of life is picking yourself up and carrying on. That's what living is all about."
To see Graham in action watch the video above or visit the Genium X3 page.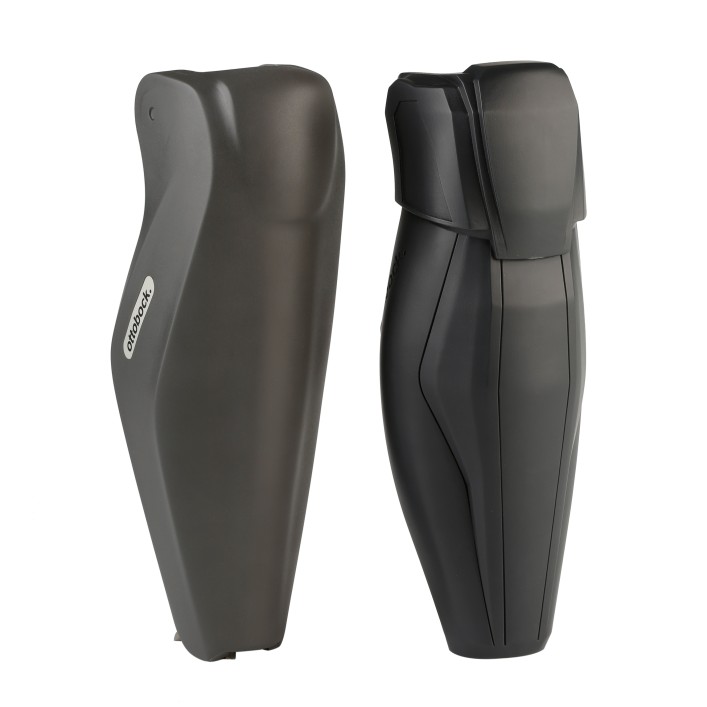 The result of a collaboration between the US military and Ottobock, the Genium X3 is quite simply the world's most technologically advanced microprocessor prosthetic leg.
You may have a challenging or adventurous lifestyle. Or, you may simply want to keep up with everyday activities (showering, hiking, running to catch a bus) without having to worry if your prosthesis can make it through.
Useful information