Gemma dreams big with the C-Leg
Gemma has never let limb loss get in the way of anything. Her C-Leg helped her achieve her dream of starting her own fitness business.
At the age of 14 I was involved in a road traffic accident which caused extensive injuries to my left leg which ultimately led to an above knee amputation just prior to my 16th birthday. Having struggled to walk for 4 years I became involved in an Osseointegration research programme and became the first female and youngest in the world to have a pin inserted into my leg. It was at times an incredibly gruelling rehabilitation process and it takes a while to get used to putting weight onto your leg, but once I started wearing the C-Leg I began to see that actually I wasn't as limited as I thought I was.
I've been wearing my current C-Leg for about 6½ years and it's so comfortable I sometimes forget that it is not my real leg.
I want to show people that even though you have lost a limb it doesn't inhibit you from physical activities. My C-Leg® enables me to do star jumps, squats and lunges. Plus being a mother of a young child I am able to play easily with my son and the C-Leg® gives me the flexibility to kneel down and do everything that a mother needs to.
Throughout my rehabilitation I received support from 3 charities, Limbpower, Douglas Badar Foundation & Limbless Association and following the birth of my son I decided it was time to give back something to other amputees and embarked on a gruelling 300km London to Paris bike ride challenge to raise money. Following this success I have completed an intensive training course and am now a qualified Personal Trainer. My goal is to work with amputees both new and existing to show all their potential and that health and fitness is the road back to obtaining quality for life
---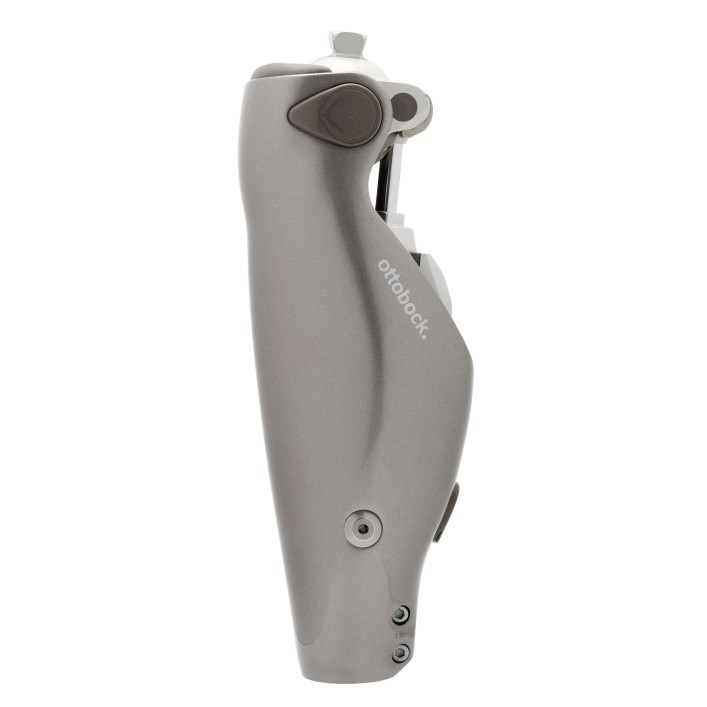 With its sensors, C-Leg 4 knows when you're in an insecure position. During a trip or stumble, it increases resistance to provide the support you need to recover before you fall.
No matter the terrain or your speed, the C-Leg 4 is always thinking about security, so you don't have to. You can speed up, slow down, and go down stairs step‑over‑step with the assurance that the C-Leg 4 is there for you.
C-Leg 4's standing mode gives you support with your knee flexed between 7º and 70º. Just by having that flex, you'll find you use less energy while standing. Washing dishes or standing in line is suddenly more comfortable.
For more information, please click the link below.
Useful information