Matthew's story - Genium
At 15 years old I was involved in a road accident when the motorbike I was a passenger on was hit by a 4×4. I lost my leg and sustained serious and life threating injuries and spent more than eighteen months in various hospitals and rehabilitation centres.
In 2011, I became the first UK amputee to be fitted with a Genium™, a state-of-the-art microprocessor-controlled knee joint. The Genium™ allows me to walk up stairs foot-over-foot, walk backwards, manage rough terrain, slopes and stand for long periods of time with my knee locked – something that I have not been able to do with my previous leg.
The Genium™ has completely changed the way I live my life and has provided me with confidence to attempt things that I had thought were beyond me. Previously I'd be walking cautiously trying to avoid tripping up, but now I can walk with much more confidence. The Genium™ does all the thinking for me. I can now easily climb the scaffolding on my housing projects and am able to walk, ride and navigate life without a second thought, but the best thing is I'm not tired all the time. I have my life back and I look forward to a future where anything is possible.
Now 30, I am based in Central London, and the founder of Newbury Developments, a high quality home building business, which I launched following my major life-changing experiences. I have overcome severe adversity and also the temptations to build a successful business, which is providing homes for families, creating jobs and supporting the housing market.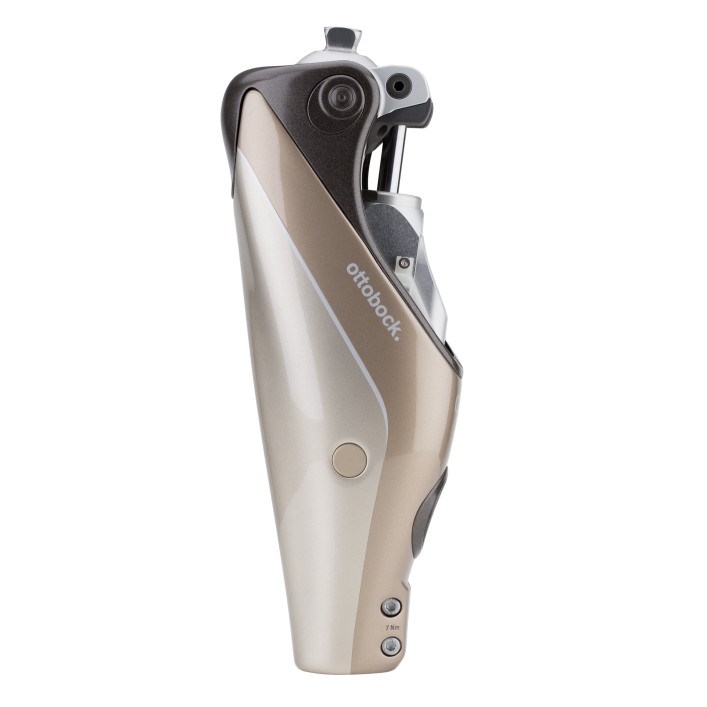 With the launch of the Genium Bionic Prosthetic System a breakthrough in the field of knee prosthetics was achieved in 2011. Unequalled natural walking, climbing stairs step-over-step, overcome obstacles, walking backwards, standing on slopes and much more: people with a prosthetic leg benefited for the first time from entirely new features, both during leisure time and at work.
Due to feedback from technicians and prosthesis users, we have further improved the innovative concept of optimised physiological gait (OPG) and the intuitive controls. This results in clear advantages when it comes to safety, a natural gait, endurance and mobility. Bilateral prosthesis users especially benefit from the new conscious standing function that complements the intuitive standing function. Now, prosthesis users can also conveniently control their Genium via smartphone with the Cockpit app for Android devices. Everything for one goal: an active life.
---
More Real Life stories