Myo Plus pattern recognition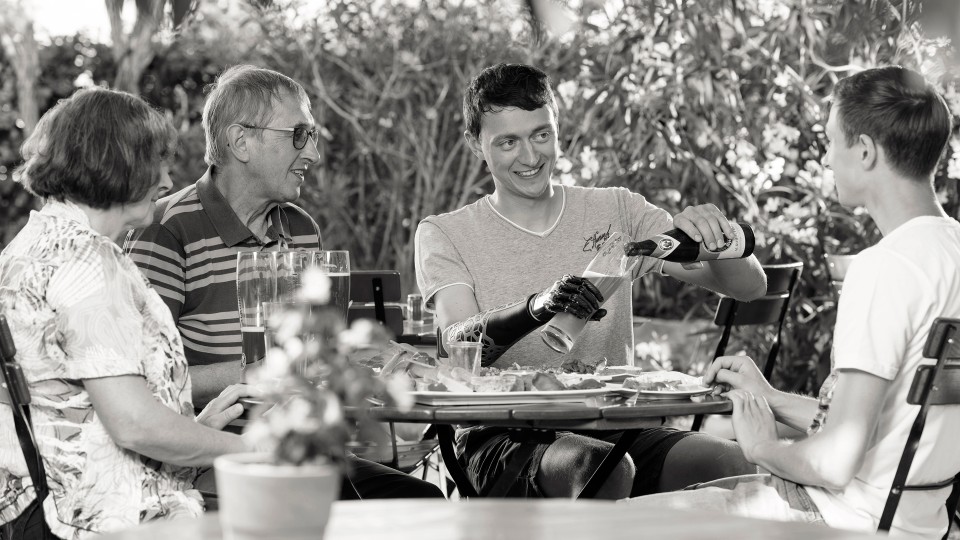 ---
---
Benefits at a glance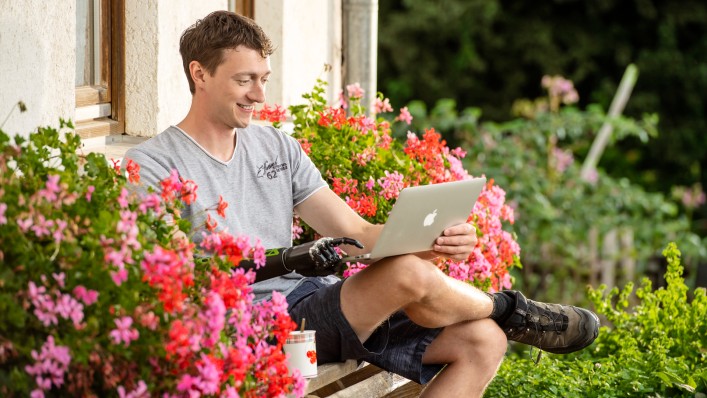 More intuitive and natural control
Myo Plus makes it possible to utilise the prosthesis control functions in a unique and entirely natural manner.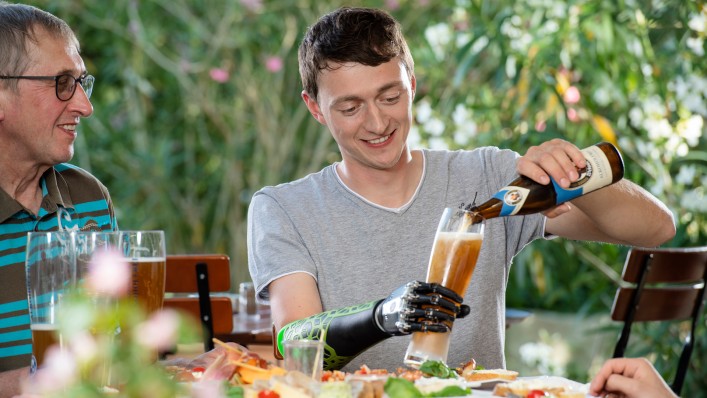 Fluid movements without switching
Myo Plus permits a flowing transition between the individual prosthesis movements. This requires significantly less concentration (and the amputee can control the prosthesis intuitively and seamlessly) while achieving seamless and intuitive use.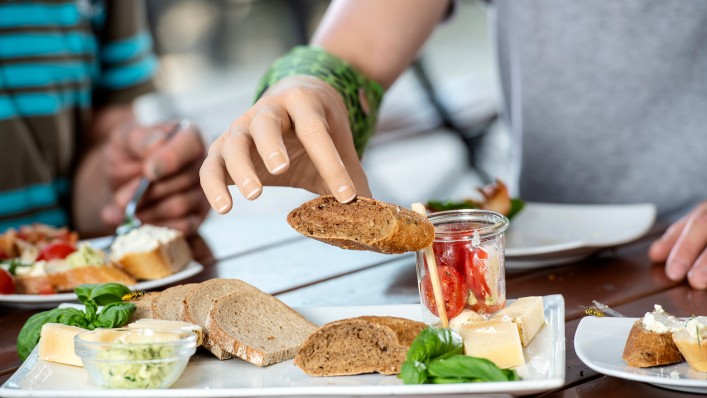 You can add additional grip patterns
Myo Plus allows the amputee to subsequently adapt their prosthesis control to their individual needs (on an ongoing basis). This makes it possible to add new grips with the bebionic hand.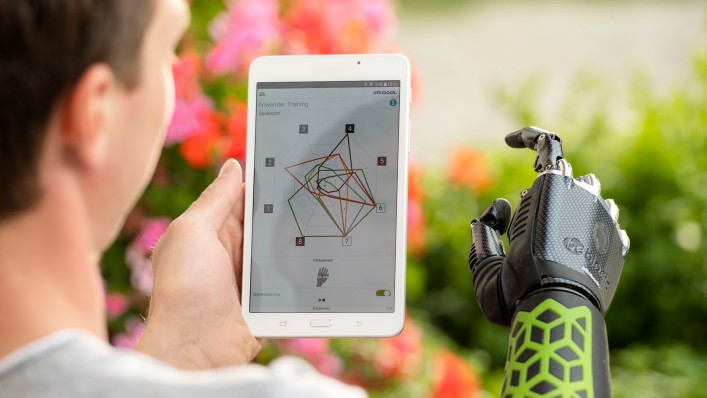 Myo Plus app
The newly developed Myo Plus app is the central interface between the user and prosthesis control. It serves as a "window into the prosthesis" and shows the hidden movement patterns in the residual limb.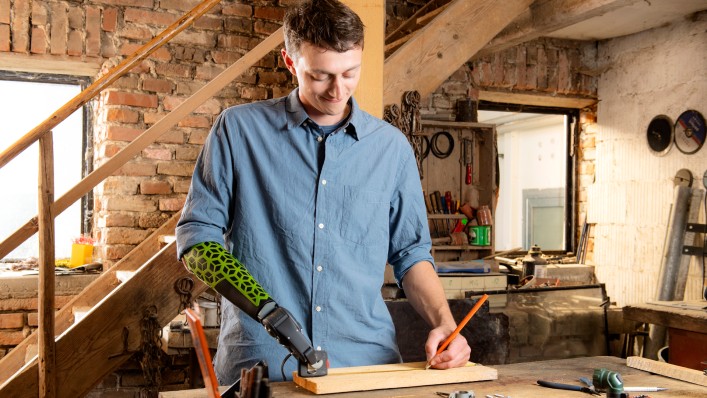 Easily exchange terminal devices
Aside from the bebionic hand, Myo Plus prosthesis control is compatible with other MyoBock terminal devices, such as the Electric Greifer. This allows users to choose a solution that is optimally adapted to their activities.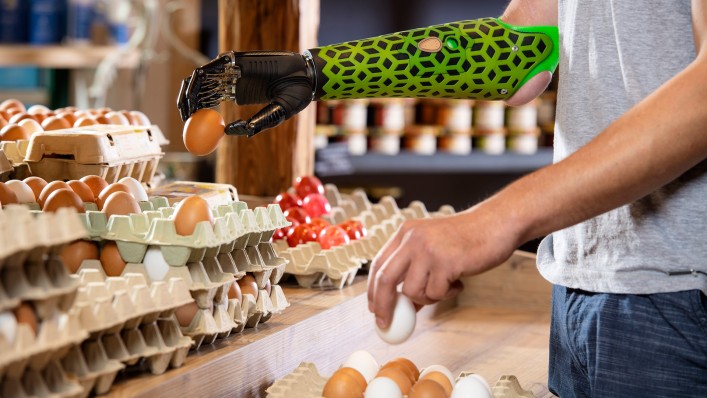 A learning control system
Myo Plus pattern recognition is adaptive and learns individual commands directly from the user. Training the movement patterns is straightforward and is visualised via the Myo Plus app. Calibration may be repeated at any time.
Functionality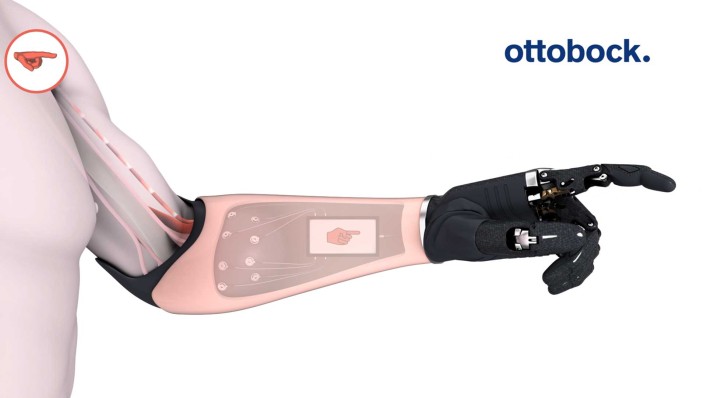 Myo Plus pattern recognition
Individuals who have been affected by an amputation or a congenital limb difference can still imagine closing their hand or rotating it outwards. This activates the remaining muscles in the residual limb; however, the corresponding limb that would carry out the hand movement is missing.
Myo Plus prosthesis control measures the incoming signals and derives movement patterns from them that are characteristic for individual hand movements. A certain prosthetic hand grip can be assigned to each learned pattern. The control system therefore learns from the user for the first time.
---