Avantgarde DV
---
Image Gallery
Benefits at a glance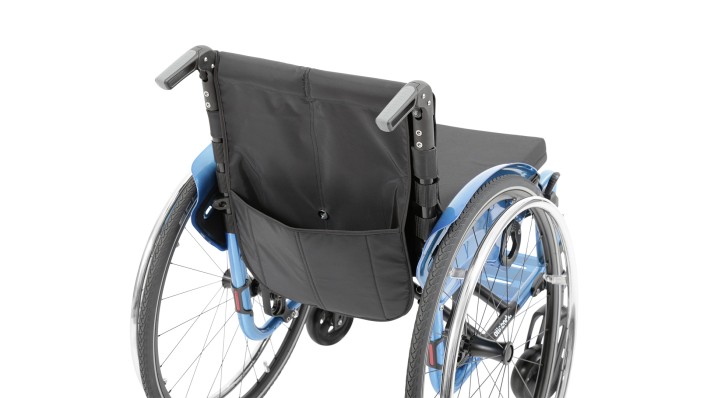 Handy back bag
The back bag integrated into the back upholstery is easy for the user to reach and is equipped with a magnetic closure.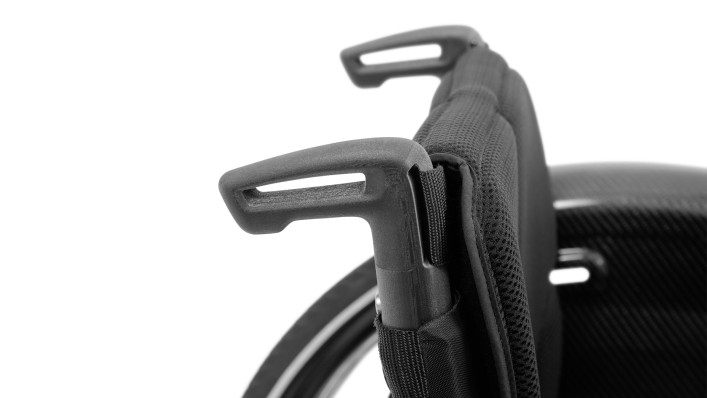 New push handles
The new short push handles are optimised for low weight. Folding push handles are available as well.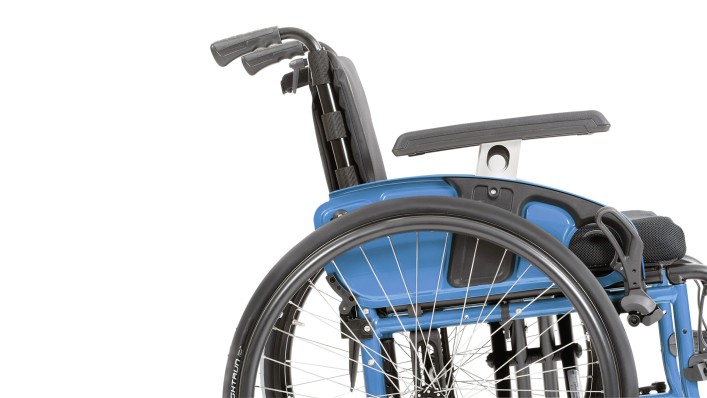 Desk side panel with armrest
The desk side panel offers numerous functions to position the forearms and for transfers. The armrest features multiple adjustment possibilities, while the side panel can swing away to the rear, behind the back, and is removable.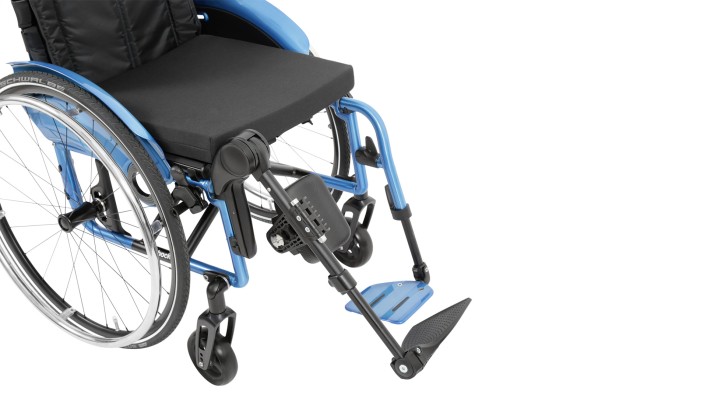 Elevating leg support
The height-adjustable leg support effectively supports leg positioning up to the horizontal.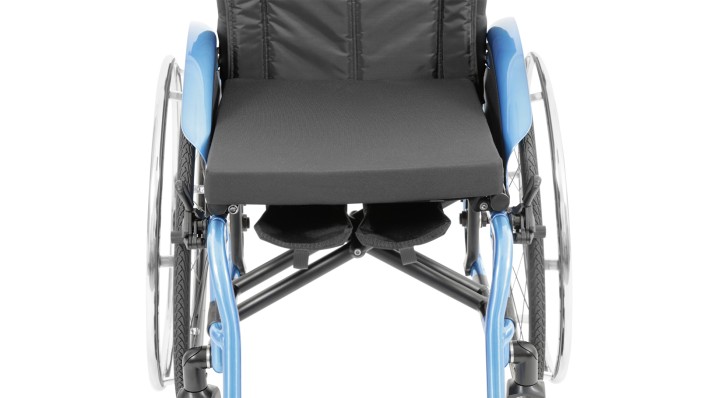 Integrated pockets
Two pockets below the seat upholstery provide space for the storage of personal items, protecting them against third-party access.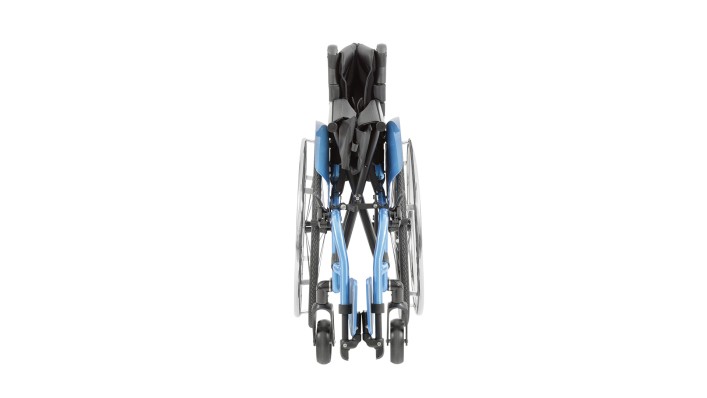 Small folding size
The Avantgarde stands out for its extremely small folding size. Straight leg supports further reduce the folding size by a significant amount.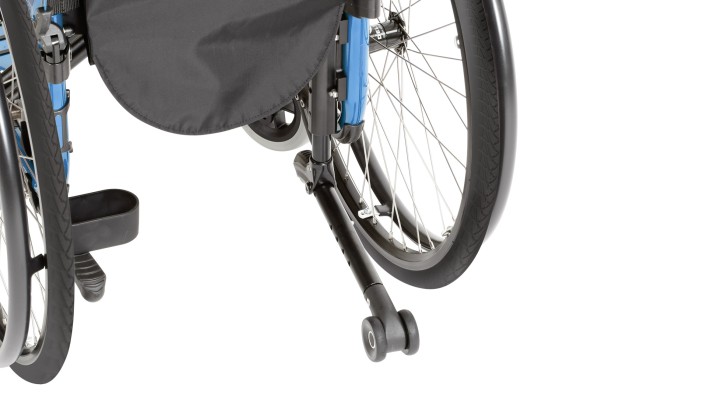 Anti-tipper
The anti-tipper is spring-loaded, with multiple adjustment possibilities. This ensures straightforward operation and the tip-resistance of the wheelchair is assured even with extreme settings.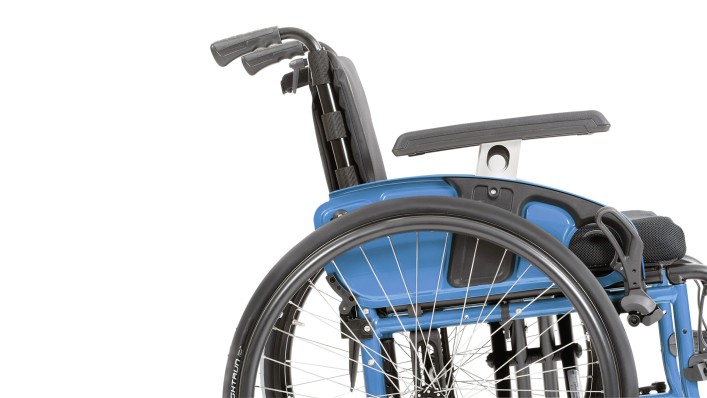 Telescoping push handles
Telescoping push handles ensure that the attendant can bring the handles to an ergonomic height for pushing in a few simple steps.
Key features
High number of rear wheel positions
Removable footrest holders can be swung in and out
Variability thanks to numerous options
Minimised torsional forces in the frame
Swivel segment easy to activate with a lever
Options
Permanently welded rear wheel position and back tubes curved to measure
CLT crossbrace (-300 g)
Carbon side panels
Various back upholsteries
Various push handles
Various side panels
Various rear wheel rims
Various push rings
Wheelbase extension including wheel lock adapter
Scissor wheel lock
Shock absorber
Various caster wheels / caster forks
Anti-tipper
Tip-assist
Technical Data
| Technical information | |
| --- | --- |
| Seat width | 320–500 mm |
| Seat depth | 360–520 mm |
| Front seat height | 390–550 mm |
| Rear seat height | 360–510 mm |
| Back height | 250–500 mm |
| Lower leg length | 160–510 mm |
| Overall length | 720–1040 mm |
| Overall width | 490–725 mm |
| Overall height | 580–1100 mm |
| Folding size | from 260 mm |
| Max. load capacity | 100/140 kg |
| Weight | from approx. 9 kg |
Downloads
Avantgarde 4 Manual Wheelchairs
Download the latest brochure for the new Avantgarde 4 manual whelechair range.
---
---
Accessories
---
Similar Wheelchairs