Nurmi Neo: Kids walker
---
Now available on Amazon.
---
What you need to know
Advantages for you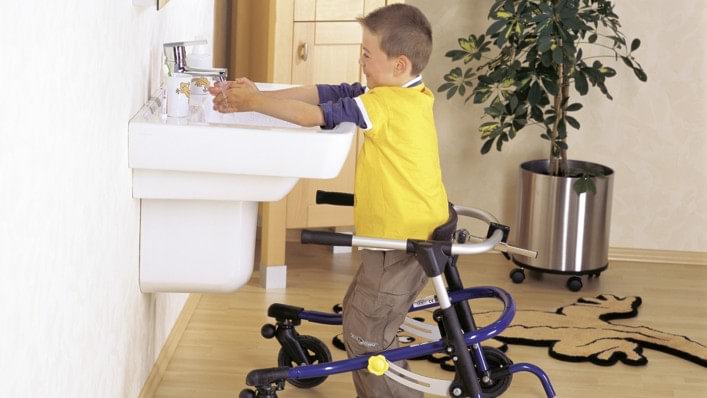 Going the distance
A light-weight frame still supports a high load, making it easier for your child to move (and for your to fold and transport) without giving up any stability and support.
A wide variety of accessories help to customise the Nurmi to suit the child's size and abilities -- and even colour choices!
The posterior position can make it a little easier to engage with the world, getting a little closer to the fun.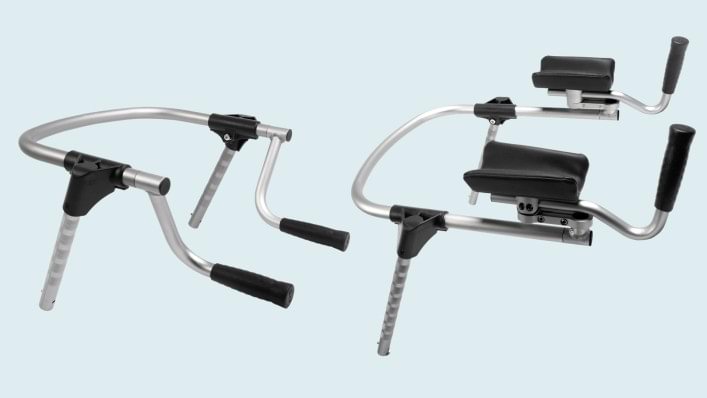 Choose your grip
Depending on your child's size, grip strength and preference, three choices make it easier to navigate.
Available with three different depth and height adjustable grip bars
The universal grips adjusts to reduce the width between grips
Extra high grip bar with forearm supports and vertical hand grips is angle adjustable
The mini grip bar is ideal for smaller hands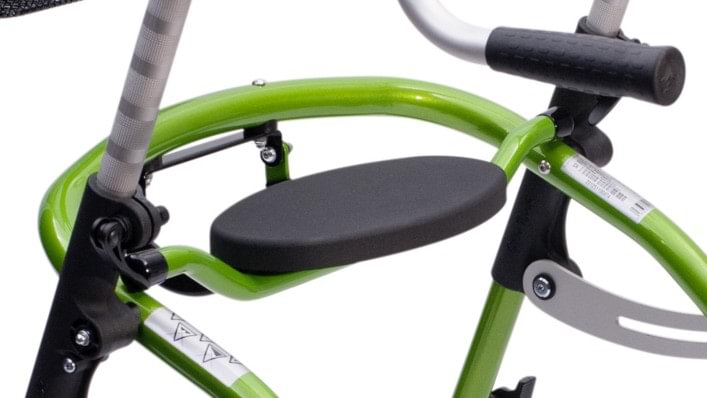 Take a seat
Whenever your child needs a break, the seat can easily come down to rest or be at a different level. Then, when he or she is ready to take off, simply fold it up and securely out of the way.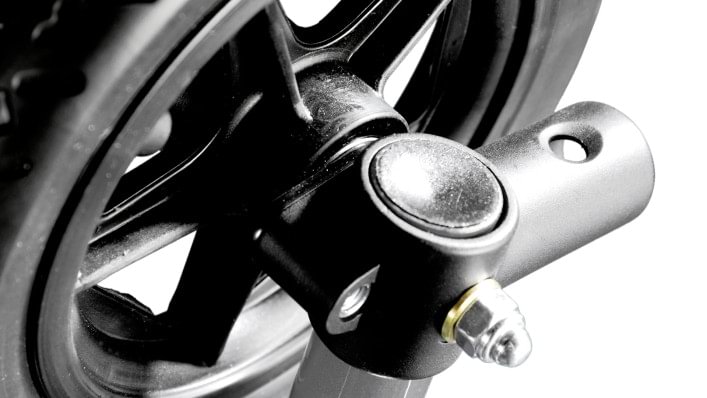 When friction is a good thing
The back wheels can be equipped with a friction brake – for those times that a child's speed needs to slow down to balance their environmental obstacles or learning curve. Think of it as a driver's permit.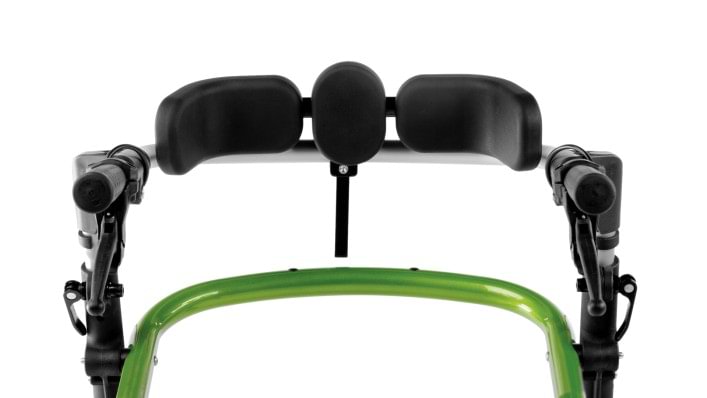 Support in the right spot
Pads provide added support and protection for your child. The pads help your child maintain an optimum position when they become more mobile and independent.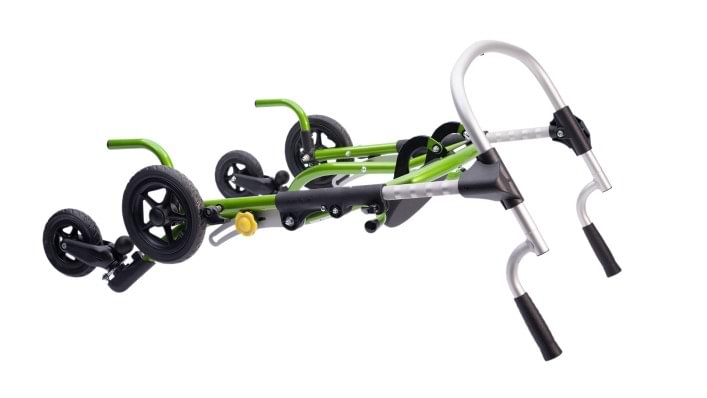 Good things in a small pacakge
The lightweight Nurmi Neo can be folded, making it easy to fit into the boot of a car.
Technical Information
| Technical data | Size 1 | Size 2 | Size 3 |
| --- | --- | --- | --- |
| Max. load capacity | 25 kg | 40 kg | 55 kg |
| Overall width | 630 mm | 680 mm | 720 mm |
| Overall length | 650 mm | 760 mm | 830 mm |
| Grip height (standard grip bars) | 450–570 mm | 580–720 mm | 640–850 mm |
| Distance between grips (standard grip bars) | 410 mm | 460 mm | 510 mm |
| Wheel diameter, front/rear | 150/150 mm | 150/200 mm | 150/200 mm |
| Total weight | 5.5 kg | 6 kg | 6.5 kg |
---
---
Related systems