Skippi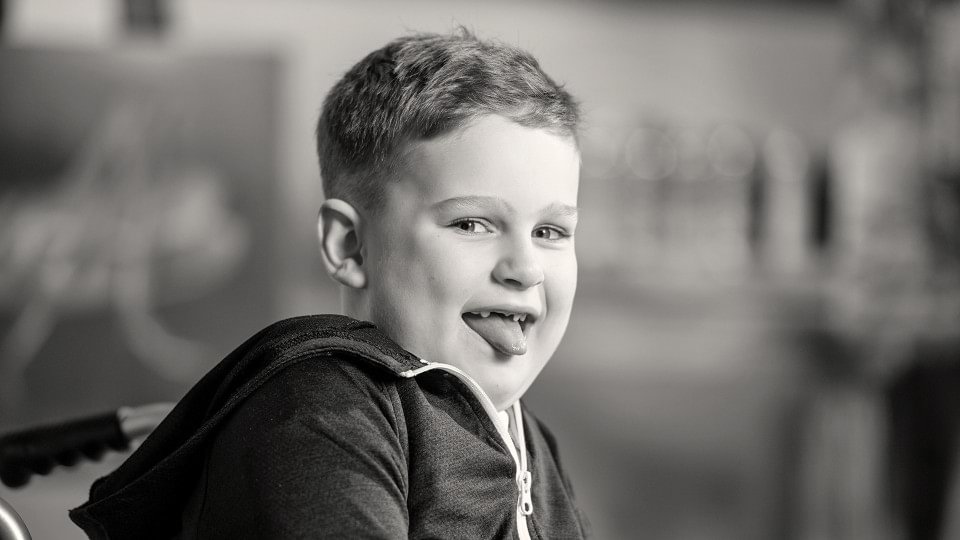 ---
---
Benefits at a glance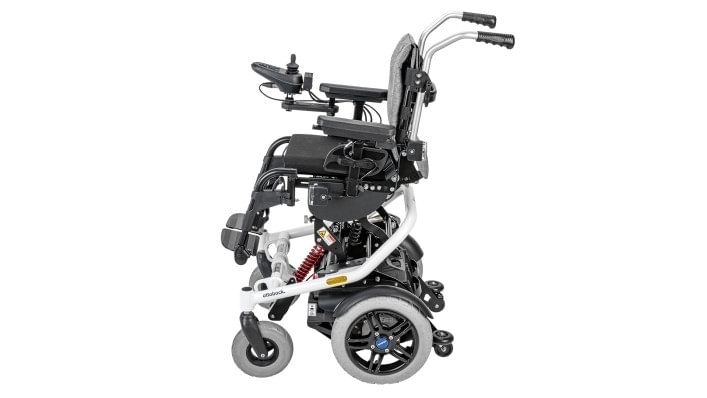 Interacting as equals
In addition to other optional power functions, the seat riser moves children up to eye level.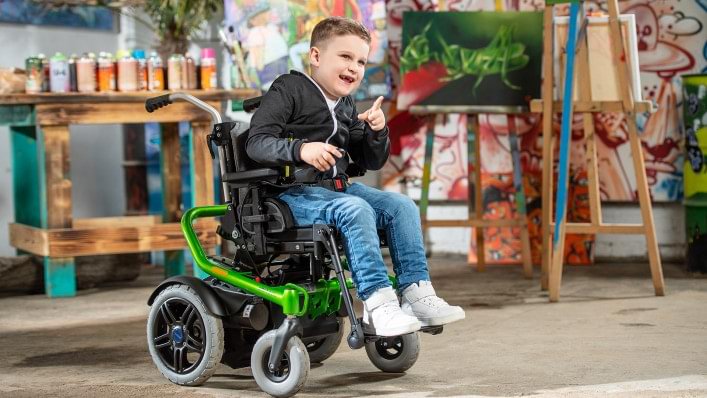 Easy handling
The Skippi can be quickly and easily disassembled. This makes it easy to stow. It also features easy and intuitive handling.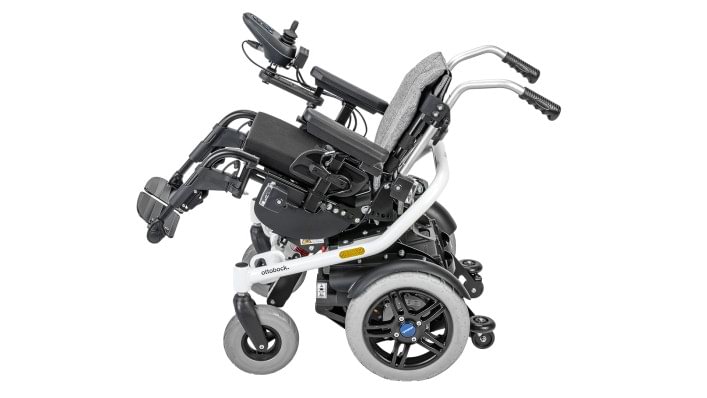 Adaptable sitting position
The Skippi is available with an optional 20° power seat tilt and 25° power back support angle adjustment.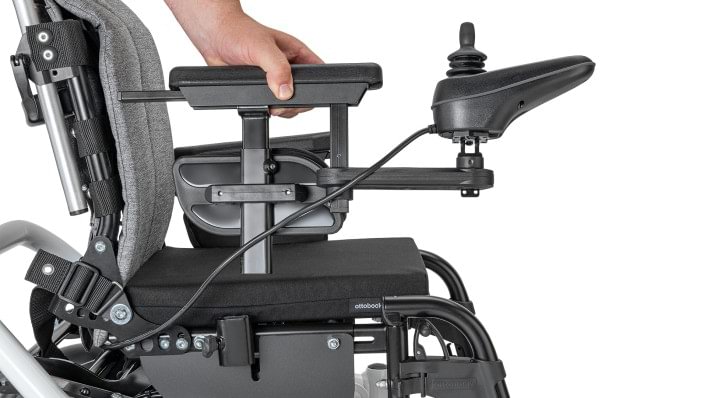 Flexible side panels
Telescoping side panels provide added flexibility and sitting comfort.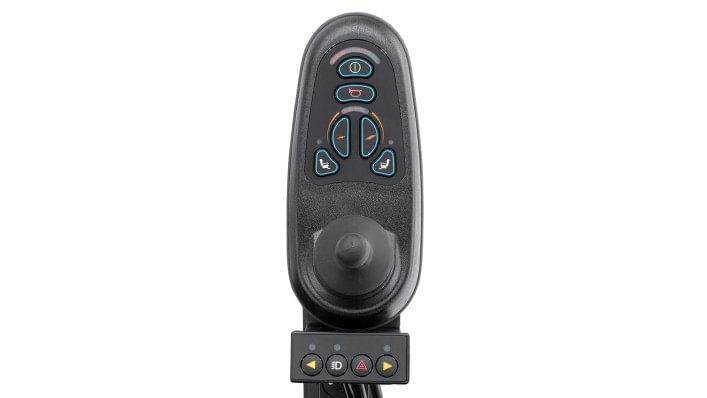 Individual, straightforward control device
The Skippi is individually adjustable and, with the VR2 driving electronics, supports the control of up to three power options.
Technical data
Article no. 490E55=00000_K
Skippi
Technical data
Seat width
300–420 mm
Seat height
445 mm
Seat depth
290–370 mm
Overall length
870 mm / 940 mm (with leg supports)
Overall width
590 mm
Back support height
400 / 420 / 440 / 460 mm
Back support angle
-9° to +30°
Arm support height
160/230 mm
Seat tilt
20° manual or power
Lower leg length
150–430 mm
Control device
VR2
Max. charging time
12 h
Driving distance range (acc. to ISO 7176-4) approx.
25 km
Speed
6 / 7.2 km/h
Obstacle negotiation capacity
50 mm
Turning radius
680 mm
Weight
66.5 kg
Max. load
50 kg
User experience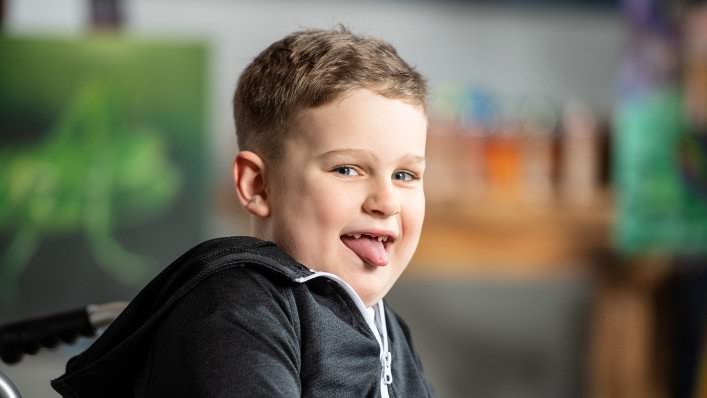 Always on the go
Charly is an active six-year-old from Berlin, and his favourite things about the Skippi are how fun it is to drive and the freedom of movement it gives him. He can easily cover longer distances together with his friends. The Skippi supports Charly especially on days when he needs an extra bit of strength and lets him move about independently.
---